GLBN Archives 2009-2019


Support the BN archive:

Click here

.




Digital Edition!
Click here or on the cover at left to view our on-line digital archive.
A response to the Los Testigos de Cerveza parody has been posted to the Great Lakes Brewing News Facebook page. Please read!
Feature Articles

Feature Columns
• Beer & Brewing Events
• From the Editor
• The Beer Queendom
• Homebrewing
• Beer & Health
• Business of Beer
• Jolly Giant
• Book Review
• Cooking With Beer

State Columns
• Chicago
• Illinois
• Indiana
• Michigan
• Minnesota
• New York
• Ohio
• Ontario
• Pennsylvania
• Wisconsin
Ask for yours at your favorite craft beer destination or subscribe today!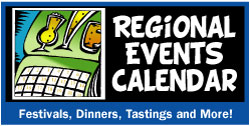 EVENT SPOTLIGHT:
Want your event in the spotlight?
Contact us here.
E-mail Newsletter

Click to subscribe
and read lastest
GLBN Hop Tips